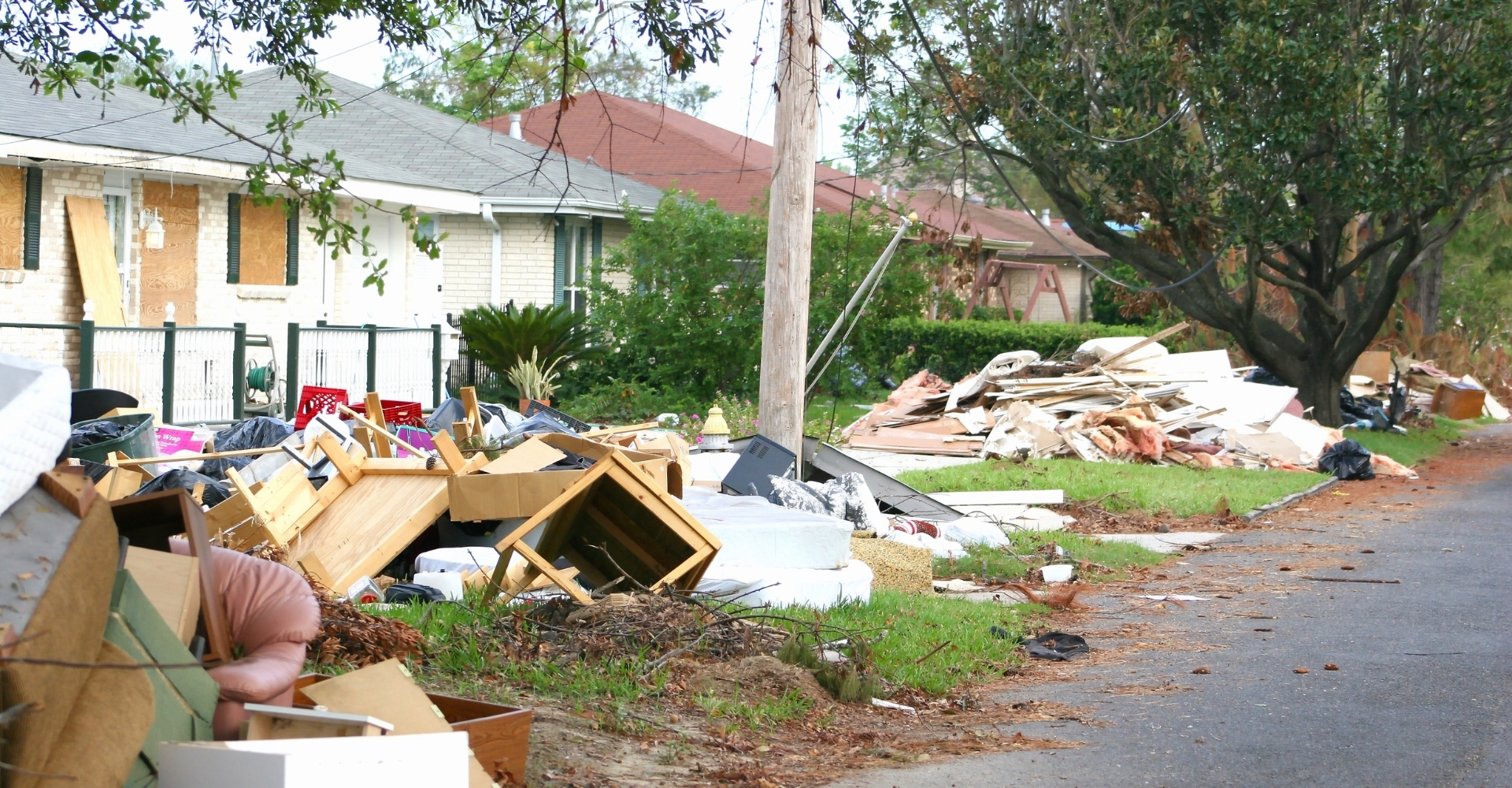 Hurricane Ida's insured losses totaled about $18 billion, and are still climbing at the time of writing. A significant amount of losses go uninsured. Wind and water combine to create hurricanes, one of the most destructive forces of the natural world. Living in Miami, you are probably well aware of what hurricane damage in Miami can do. During tropical storms and heavy rains, homes are ripped apart from the outside and flooded from the inside causing all sorts of damages like flood damage, water damage, roof damage and even mold damage to your property. Hurricane damage victims can attest to the emotional and financial hardship that these strong storms cause.
Protecting your financial interests in the event of a hurricane begins with a homeowner's insurance policy. A successful insurance claim, however, is often only the beginning of full financial recovery. Insurance companies want to minimize your damages and minimize the amount owed to you. In the worst case scenario, your hurricane damage claim may even be denied altogether in some cases. By hiring an experienced public adjuster in Miami, you will level the playing field and receive the compensation you need to rebuild your life.
What should you do after a hurricane damages your property?
Your home may need to be protected before a strong hurricane arrives. Board up windows and place sandbags around doors. But we can put our best efforts towards hurricane preparation, however we have no control over how we respond to a hurricane after it has occurred.
When your home is damaged by a strong hurricane, it can have a dramatic emotional impact, which is why you should have a plan before the storm hits for how to re enter your home. The threat of harm to you or your family will be minimized if you have a plan and are aware of certain risks.
Secure your home inventory. Before a storm strikes, policyholders should create an inventory of their possessions and store it safely. A home inventory is a list of the contents of your home. In addition to photos, accurate descriptions, and receipts when possible, it is best to also include purchase receipts. The claim process will be much simpler if you have an inventory of your home. Create a home inventory as soon as possible if you don't already have one.
Don't return home until local officials say it's OK. Your best option may be to stay put for a while, depending on how severe the storm is. You might not be able to make it back anyways with all the trees and power lines down. Reentry requirements may vary from area to area. Make sure you bring your identification and proof of residency.
Document and photograph damage. If you document the hurricane damage with photos, the insurance claim process will go much more smoothly. Make a list of all damaged items in addition to taking photos.
Perform emergency repairs. Immediately cover broken windows with plastic or tarp roofs to prevent further water damage to the interiors of your home after a storm. Consult a public adjuster in Miami first before making or commissioning permanent repairs. Your public adjuster needs to see firsthand what happened after your storm before he can offer you the most accurate offer in terms of settling your claim. Although it may be tempting to clean up and throw out damaged items after a storm, you need to wait until they see everything from their side.
Look for accommodations that are safe and secure. Your family will need a safe place to stay while your home is being repaired if your home is uninhabitable. A standard homeowners insurance policy usually covers the cost of lodging for your family if the damage is related to the claim. You should check your policy or ask your public adjuster if you have this coverage and to determine its monetary value and time limits.
Make a claim as soon as possible. Insurance companies often work on a first-come, first-served basis. Therefore, the sooner you file an insurance claim, the better. You should contact your public adjuster in Miami as soonest about the extent of the damage and that you have an inventory of your possessions. A public adjuster will visit your property, assess the damage, and help you maximize the amount of your payout.
Hurricane damage in Miami can cause significant loss and suffering, and recovery can take time. It will go much smoother if you plan ahead and be prepared.
Keep your patience during the claim process. It won't be long before things are back to normal with the proper preparation.